The Calendar

User Guide Index

An Overview of Sawmill

Reports

Filters

Understanding the Reports

The Calendar

The Calendar shows you the years, months, weeks and days during which there was traffic by displaying a clickable link for each day, week, month or year. All links that are not clickable have no data in the database. Clicking any day, week, month, or year adds Date/Time Filters to the reports for the selected period, thereby "zooming in" on that data.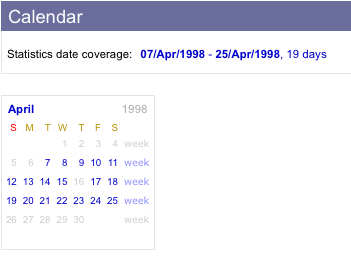 Select a date in the calendar, the "Zoom Active" window will popup, and then select open a report to see specific data for that date.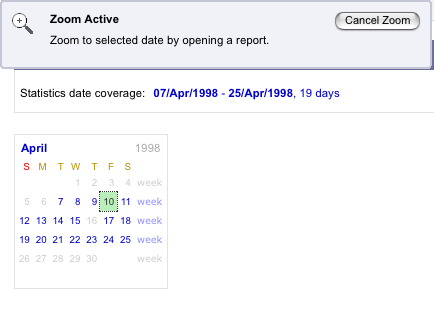 Each day, week, month or year in the calendar that has data in will be highlighted. The dates with no data are greyed out.
The Calendar controls the date and time filtering in the report and once filtered, The Report Bar shows the time period that the report is displaying. The screenshot below shows an Overview report filtered by one week, 12th to 18th April 1998.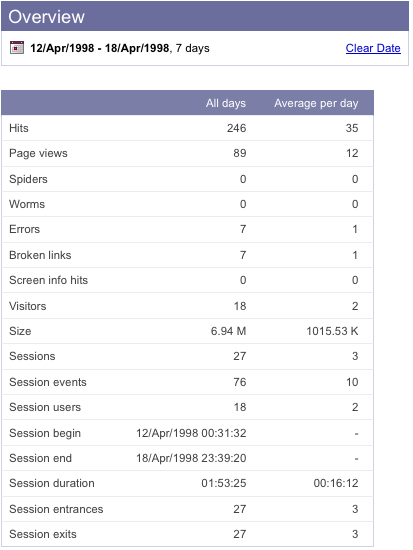 The Date/Time Filters can be removed by clicking the 'Clear Date' link in the top right hand corner. The data for the entire period will be shown once again in the report.