Report Interface

User Guide Index

An Overview of Sawmill

Reports

Filters

Understanding the Reports

What am I looking at?
Below is a screenshot of what you will see once you have logged into the Sawmill interface and clicked on the "Show Reports" link in from the Admin Screen. It is the report interface and displays the Report Views for that profile.
For a detailed summary of what each header, toolbar or menu contains see Reports.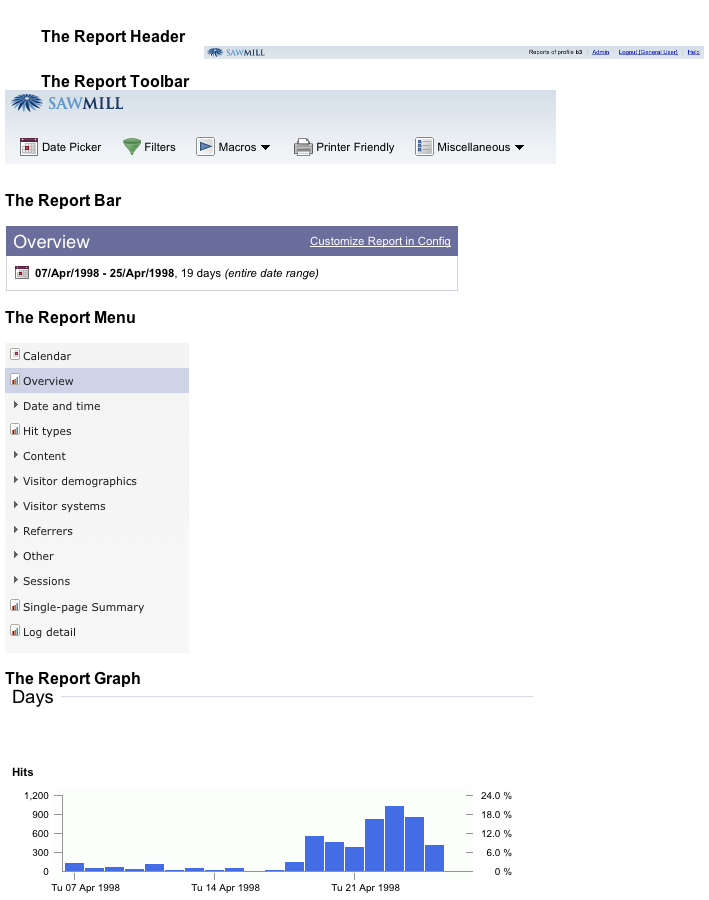 For details of the Admin Interface, see Admin Screen